30th Anniversary Special Edition for the Mazda MX-5
Offered in a unique Racing Orange colour
February 07 2019,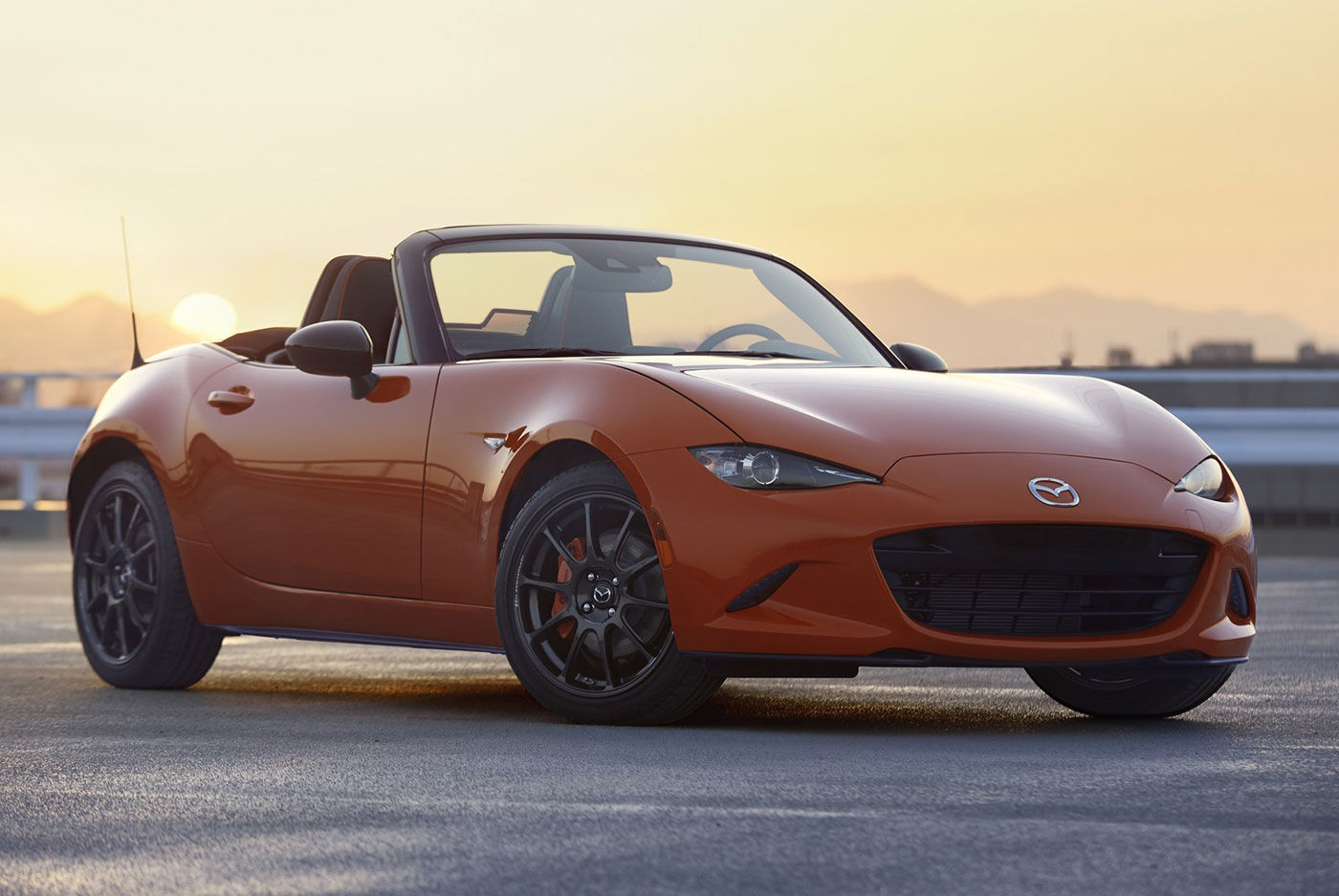 Our MX-5 is already 30 years old. To mark the occasion, Mazda is offering a special edition of this little roadster in a unique shade.
The 30th anniversary edition of the Mazda MX-5 was unveiled at the Chicago Auto Show.
Available in soft or hard top (RF) versions, it will be limited to 3,000 units worldwide.
More than a million of this popular roadster have been sold since its debut 30 years ago.
The Racing Orange colour, exclusive to the 30th anniversary Mazda MX-5, was inspired by the dawn of a day filled with beautiful promises.
In addition to the special colour, the 30th anniversary edition features exclusive wheelsdevelopped in collaboration with Rays Co., as well as a 30th anniversary logo indicating that it is a unique model.
The 3,000 copies will be shared between MX-5 and MX-5 RF.
Exclusive Features
- Racing Orange body color
- Rays forged aluminum wheels (Rays ZE40 RS30)
- 30th Anniversary badge (with serial number)
- Orange brake calipers and orange accents on the seats, door trim, dashboard and shift lever
- Recaro seats
- Bilstein dampers (manual-transmission models only)
- Brembo front brake calipers (in orange)
- Nissin rear brake calipers (in orange)
- Bose sound system (AudioPilot 2) with nine speakers
- Apple CarPlay and Android Auto(in select markets)