Mazda3 2019 versus Honda Civic 2019
February 25 2019,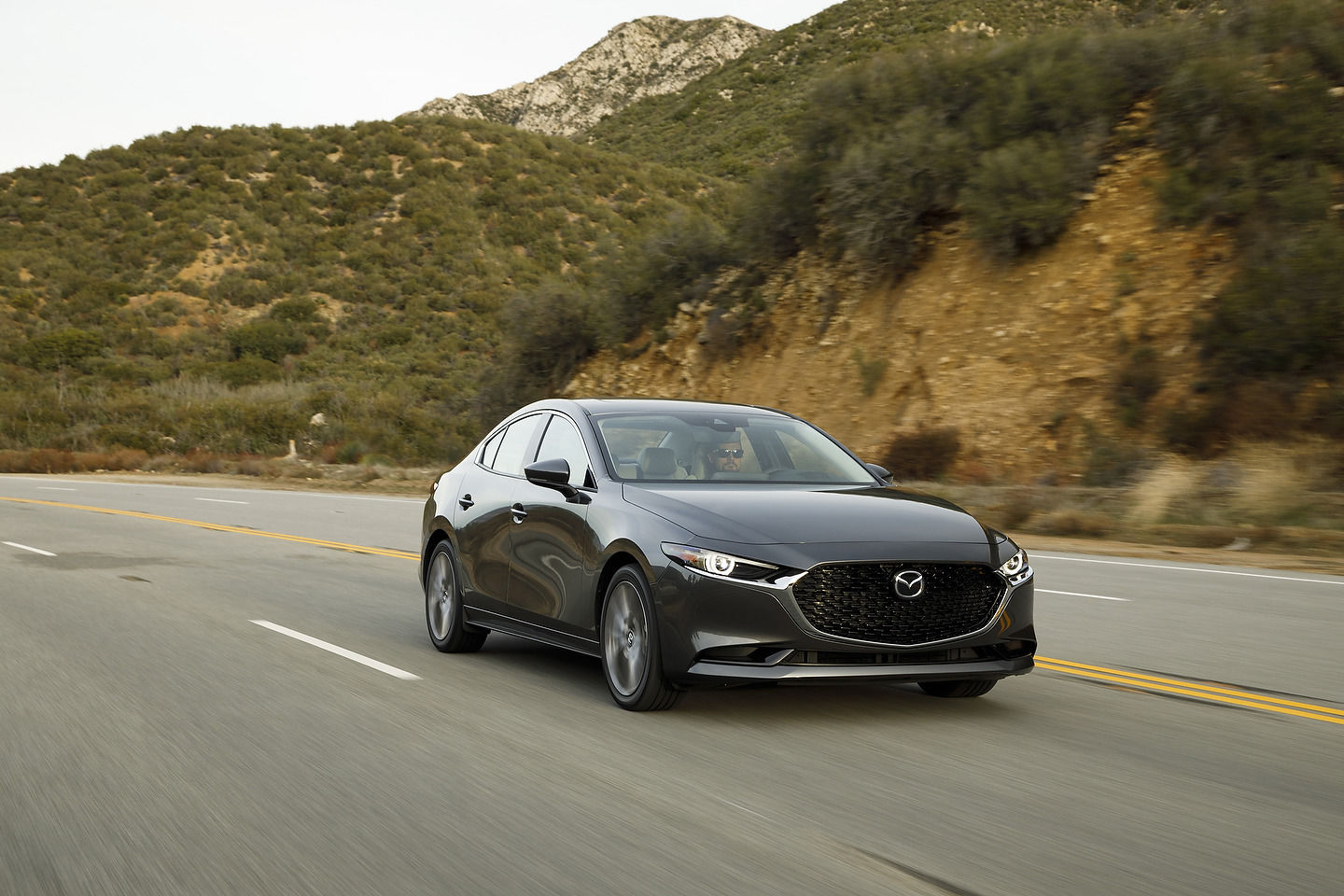 We knew that a new Mazda3 would be unveiled at the last Los Angeles Auto Show, but what we did not know, however, was that it would offer so many new features while preserving everything that made the previous generation so successful.
The 2019 Mazda3 will need all this if it wants to compete with the heavyweights of the segment like the Honda Civic. The main rival of the Mazda3, the Civic has a lot to offer. That said, there are three things that the 2019 Mazda3 offers that the Civic does not have. Let's take a look at these three elements.
The G-Vectoring Control System
Mazda has mastered the art of offering unique technologies in its vehicles. We're going to talk about SKYACTIV shortly, but let's talk about the G-Vectoring Control system first. Exclusive to Mazda and not available in the Honda Civic, the G-Vectoring Control system uses engine torque to provide better stability and reduce vibrations in the passenger compartment.
It's actually a system that makes driving smoother while giving the driver a greater sense of comfort and safety. On the highway, the driver does not need to make as many adjustments to the steering wheel to keep the car straight. In the city, you won't feel the movements of the car as much and comfort is very much improved.
SKYACTIV Technology
SKYACTIV technology provides more power without consuming more fuel. SKYACTIV is a set of improvements that ensure a more efficient powertrain. The 2019 Mazda3 features two SKYACTIV-G engines for the moment, a 2.0-liter 155 horsepower and 150 lb-ft of torque, and a 2.5-liter with 186 horsepower and 186 lb-ft of torque.
The Honda Civic also offers two engines, but only the entry-level engine is more powerful with 158 horsepower. However, it has less torque with 138 lb-ft and in the city, torque matters more than power. The most powerful engine in the Civic lineup has 174 horsepower instead of 186.
AWD
The most exclusive element of the new Mazda3 is its i-ACTIV AWD. The Civic is only available with front-wheel drive which can complicate winter travel. With the Mazda3 AWD, you will always be in perfect control, summer or winter.
Contact us today at Planète Mazda to learn more.