The 2019 Mazda3 offered starting at $ 18,000
February 25 2019,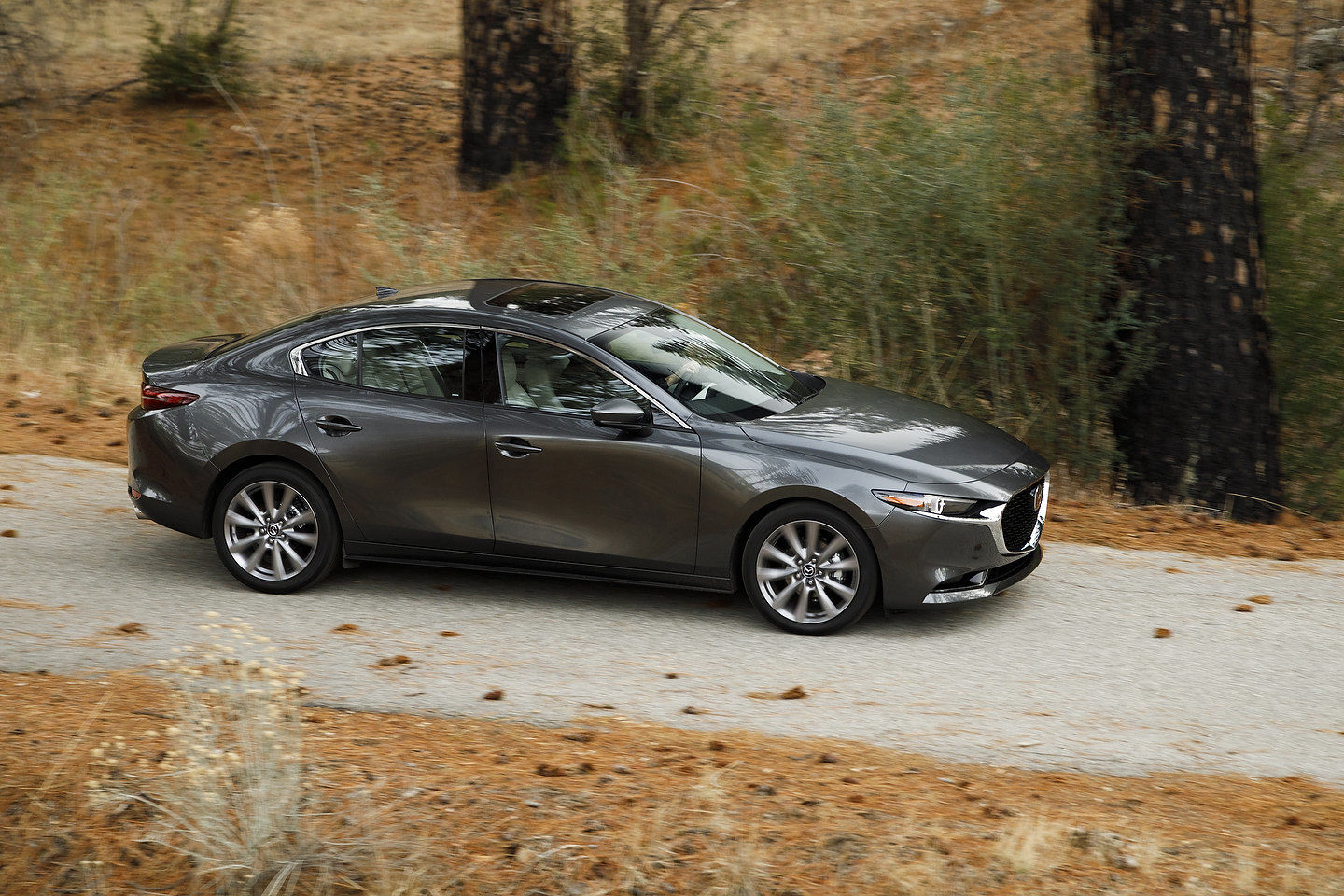 The new 2019 Mazda3 has just arrived on the market and already critics are more than positive about it. The new Mazda3 has been completely redesigned and offers even more equipment, versions and models in addition to offering all-wheel drive for the first time.
It's also one of the few cars in its class to offer the stability and traction of all-wheel drive. Let's take a closer look at the different models and versions of the all-new 2019 Mazda3.
Two Models and Three Versions for the 2019 Mazda3
The 2019 Mazda3 is available as a sedan or Sport hatchback. The Sport model offers more cargo space due to its tailgate that replaces the trunk.
The Mazda3 Sedan and the Sport version are offered first in the GX version starting at $ 18,000 for the sedan and $ 21,300 for the Sport model. The Mazda GX comes standard with the 8.8-inch Mazda Connect infotainment system, LED headlights, Apple CarPlay and Android Auto features, and a 7-inch LCD screen.
An optional Convenience package starting at $ 2,300 adds a blind spot monitoring system, perpendicular traffic monitoring system, air conditioning, front heated seats, cruise control and body-color mirrors. If you opt for the Sport model, all this is included.
The GS model starts at $ 22,700 and features rain-sensing wipers, heated steering wheel, dual-zone climate control and automatic headlamps.
Next is the Mazda3 GT, which includes 18-inch wheels, a standard automatic transmission, and the standard, 186-horsepower, 2.5-liter engine. It is possible to get this engine with a manual gearbox if you opt for the Mazda3 GT Sport.
All-Wheel Drive is now available
The 2019 Mazda3 is available with AWD which is very rare in this segment. All-wheel drive is available starting at $ 26,000 in the sedan version and $ 27,000 with the Sport model.
You can also get the Mazda3 2019 GT with AWD. If that's the model you choose, you get everything the Mazda3 can offer including SiriusXM radio, leather seats, 10-position adjustable seats, automatic rear braking, automatic braking with reverse function and keyless entry.
To learn more about the new Mazda3 2019, contact us today at Planète Mazda.