Upgrade your Mazda with Apple CarPlay and Android Auto
Apple CarPlay / Android Auto Available for Recent Mazda Vehicles with Mazda Connect
August 08 2019, Planète Mazda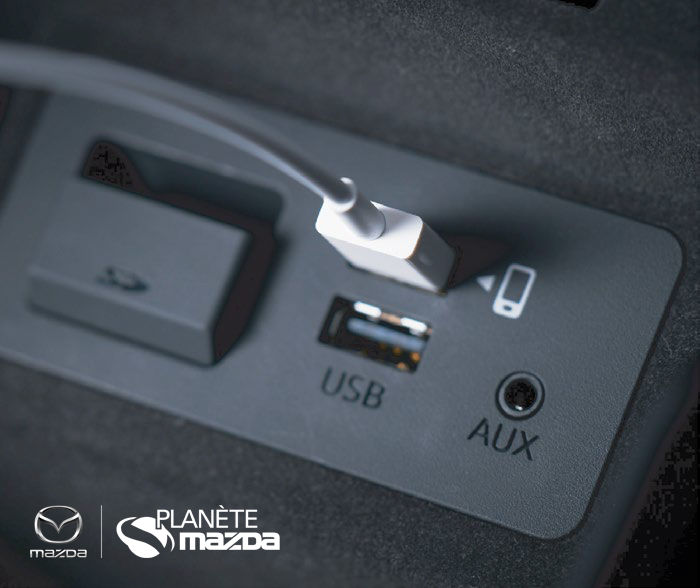 Your neighbor is boasting about his beautiful new Mazda with Apple CarPlay and you love it? Don't worry, we have the perfect fix for you. If you own a recent Mazda model and your vehicle is equipped with the Mazda Connect infotainment system, you can upgrade to Apple CarPlay / Android Auto. You'll be able to enjoy easy access to your favorite music, favourite navigation app and many other features of your mobile phone. This is the smartest and safest way to use your device.
The investment is worth it when you consider that being cought at the wheel to handling your phone can cost you between $300 and $600, 5 demerit points and leads to a license suspension in case of repeat offence.
The upgrade consists of updating the Mazda Connect infotainment system and replacing some components including a more powerful USB port. It is offered to you at $443.
For more information or to find out if your vehicle qualifies, contact your Planète Mazda technical advisor now.